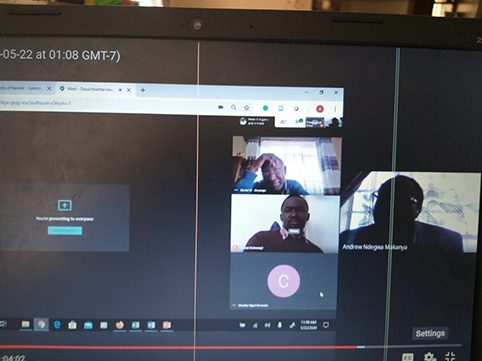 HoD Prof Makanya held an online meeting with the Academic members of staff to 
deliberate on the E-learning and online examinations and to asses the progress.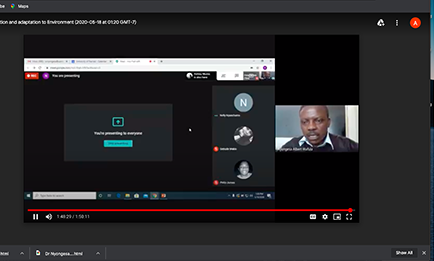 Dr Albert Nyongesa conducts his online classes. The BSc. Wildlife first year class attended the class online from their homes on the topic "Thermoregulation and Adaptation to Environment "(JWL123: Ecophysiology)  in keeping with the governments requirement to work from home to curb the spread of COVID -19 pandemic.