Members of the Department attended the 1st Annual International Conference since 25th Oct. 2023. The theme of this Conference is: "Harnessing Research in Veterinary Science for Resilience and Sustainability of Communities". Research within animal science must largely focus on supporting human development, which is constantly threatened by major factors such as climate change, antimicrobial resistance, and emerging and re-emerging diseases.
This conference is multi-disciplinary and has brought together experts to share best practices and the latest developments in Veterinary Science through conference presentations and exhibitions. The 3-day Conference has been running from 25th to 27th October 2023. In addition, a Cooperate Social Responsibility activity will be held on Saturday 28th October 2023 at Ndubuini Centre.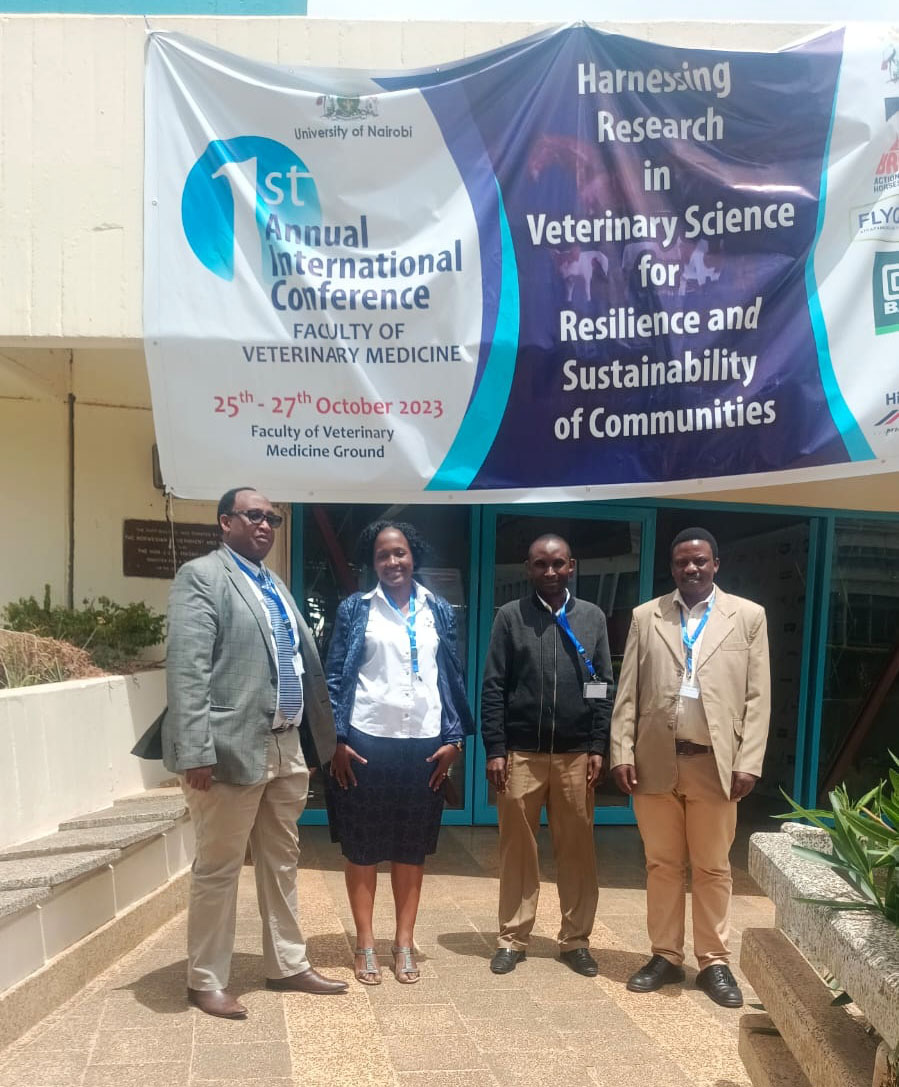 Prof. Makanya (left) Benardine Okola (second) Kwoba (third left) and Dr. Nyongesa (right). pause for a photo outside the conference hall.