Egerton University BVM students reported at the department today 21st June 2022 for a two days marathon Physiology Practicals.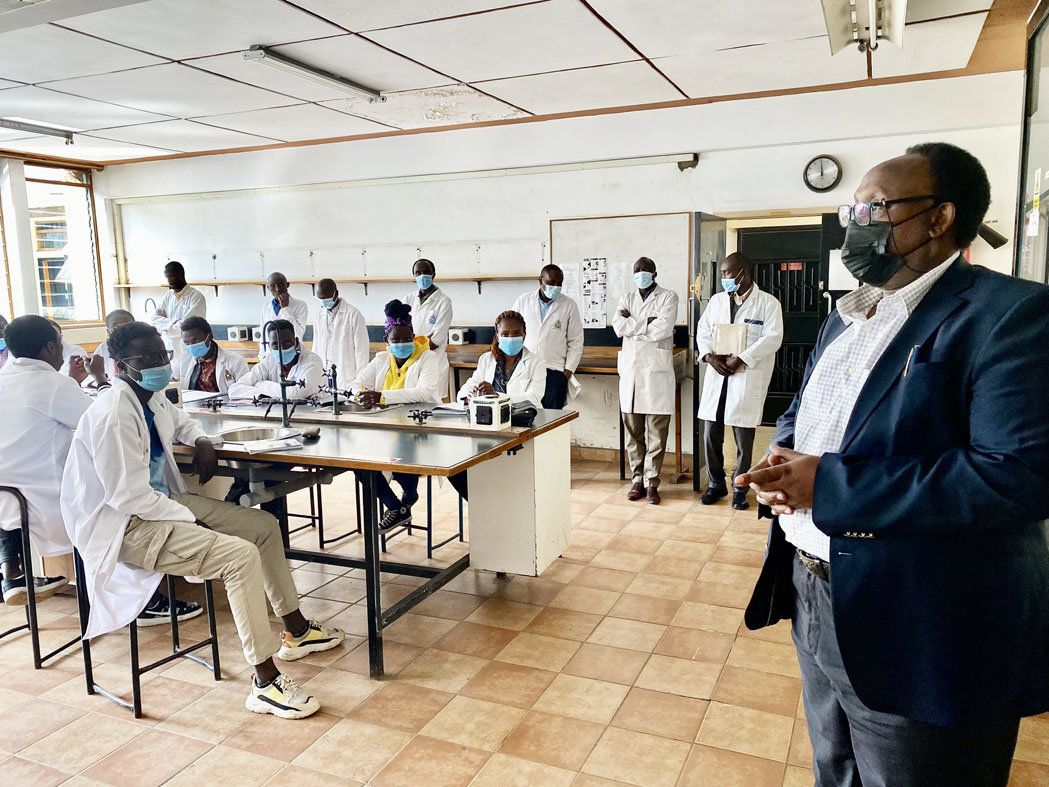 HoD Prof A. Makanya addresses the Egerton BVM students on their arrivals introducing the members of staff (standing) and giving a brief history of the Department.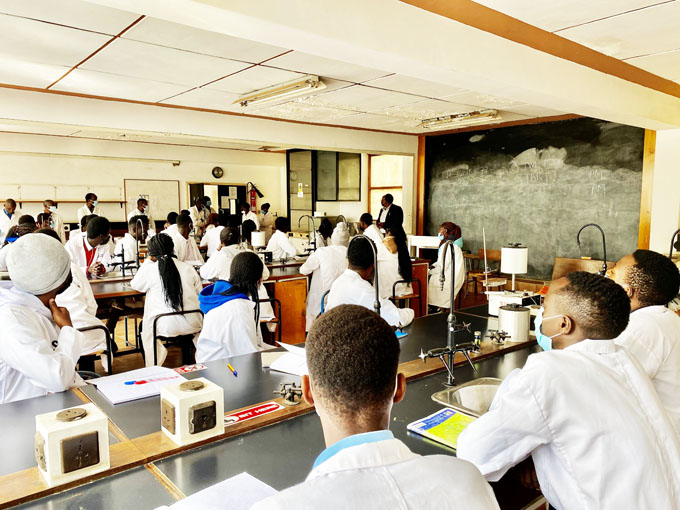 Pricipal Technologist Jackson Mugweru welcomes the Egerton students introducing the course work.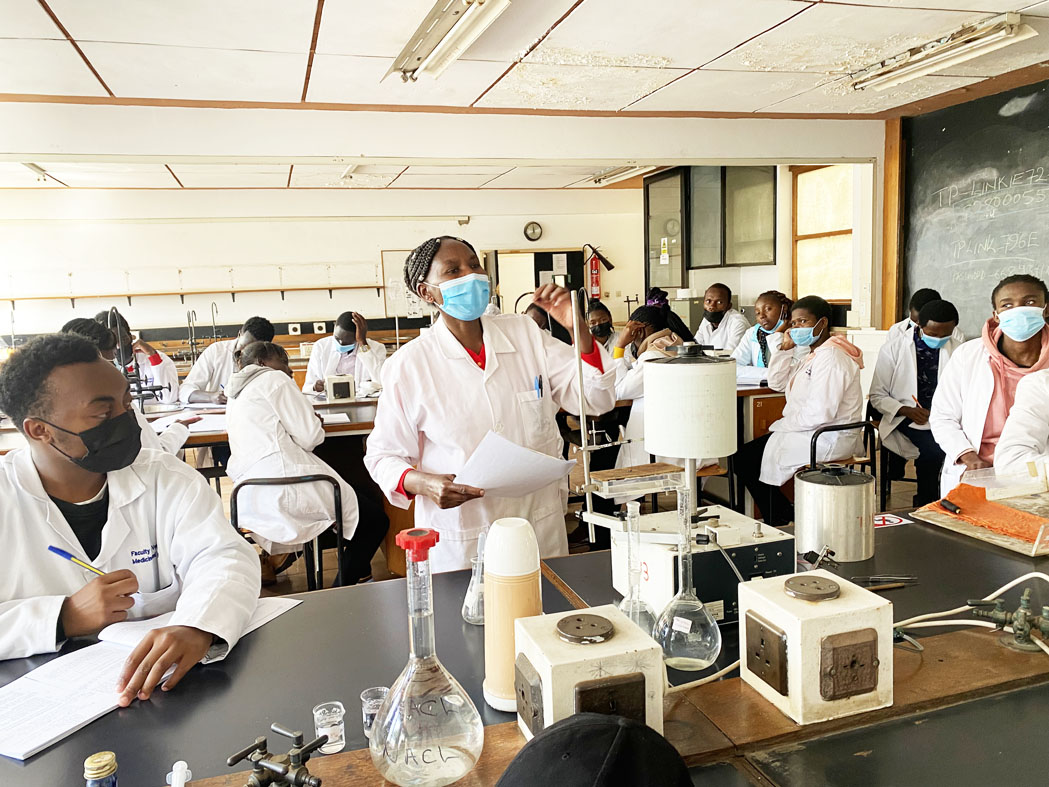 Magaret Kagina taking the students on a Physiology session