Dr. Nyongesa, Ag. Chairman, meet with the academic staff of DVAP yesterday 13th JULY 2022 to deliberate on Distribution of Course Work Load of programs meeting.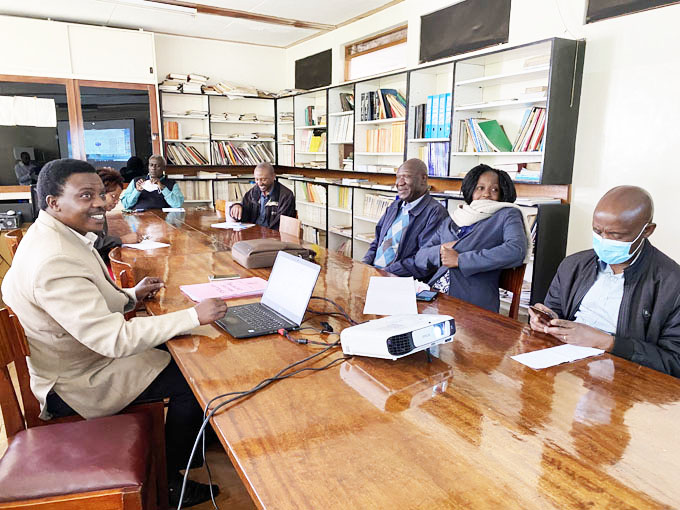 Dr. Nyongesa, Ag. Chairman(Left), while Prof. Makanya is on leave present the rollout of the Agenda of the meeting which was as follows: 
1.  Rationalization of Academic Programmes
2.  Data on Research Innovation and Enterprise
3.  A. O. B.